Our founder's philosophy lives on.
Based on our founder's philosophy, which lives on to this day, attentive care for our customers is our ultimate focus. His life principles are reflected in our management philosophy called Prayerful Management. All of our employees incorporate his philosophy of sharing joy and doing our best in all that we do in everyday life.

Sowing the seeds of joy for people and society
Profit is the reward of joyous transactions.
Duskin's founder, Seiichi Suzuki believed that profit is the reward of joyous transactions, working energetically to that end. He wished that everyone who took part in Duskin's work would be happy. Home Duskin, a modern, specially treated cloth, marked the beginning of a new way of dusting without water. Introducing this method was a big step toward realizing our founder's wishes. People called it the magic dust cloth — and it brought innovative cleaning techniques to homes across Japan.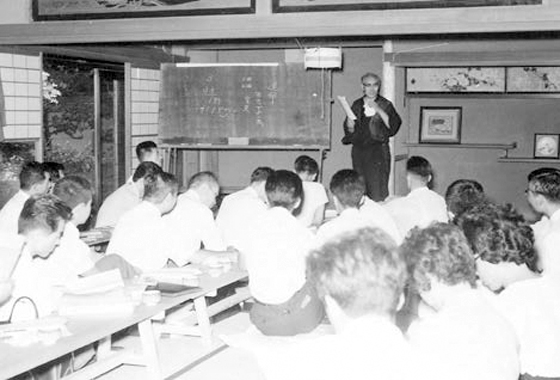 Franchising to achieve our business philosophy
Duskin launched its franchising system with the hope that it would provide opportunities to make dust control into a successful business for people aligned with our philosophy of Prayerful Management. We think of franchising as a system for franchisor and franchisees to share in each other's fortunes and realize growth. We believe "franchising is a way of life," meaning that franchising brings not only success in business but also success in life.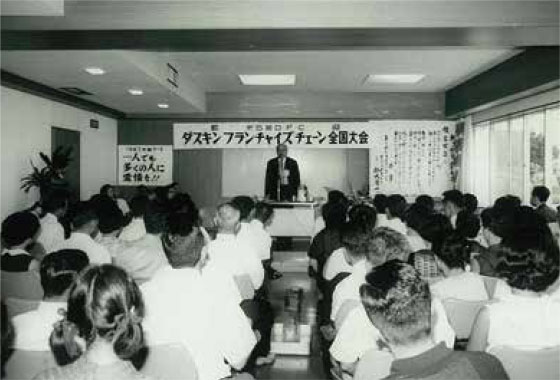 Our Philosophy of Unifying
Business and Morals
Since our founding, we have followed a philosophy of unifying business and morals, with a view to joyfully answering to the needs of society, and at the same time to continue on a course of growth so that we can be of use in the greater society. Based in this management approach, Duskin has continuously implemented forward-looking initiatives with a view to contributing to societal development by way of safe, reliable, high-quality products and services.
Duskin has been pursuing the integration of two things: what must be kept unchanged and what must be changed.
Morals prompt compassion and kindness in people and a heart for appreciation. Everyone associated with Duskin shares this view and tries to incorporate it into their actions.

Our goal for our business is to adapt our products, services and business models in accordance with the needs of the times, and to be a company that does good in the world.